When It Comes To Choosing A Painting Contractor…
Don't Trust Your Project To Just Anyone

When It Comes To Choosing A Painting Contractor…
Don't Trust Your Project To Just Anyone

When It Comes To Choosing A Painting Contractor…
Don't Trust Your Project To Just Anyone

When It Comes To Choosing A Painting Contractor…
Don't Trust Your Project To Just Anyone
Pittsburgh's Painting Contractor
You have many options when it comes to selecting a painting company.
Whether you need interior or exterior painting, residential, commercial or light-industrial painting,
ImageWorks is highly qualified and has one of the very best customer satisfaction rates in the country.
We won't be happy unless YOU are happy.
Choosing A Residential Painting Contractor
Download the free guide and get it done right the first time.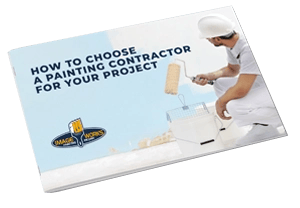 Painting Project Checklist
Download our Painting Project Checklist and we'll walk you through each step in the process!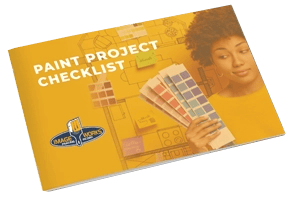 We're proud of the quality service we give to all customers, and we would love to show you what makes us the best painting company in Pittsburgh.

ImageWorks Painting has been our exclusive epoxy flooring and painting contractor for 2 years and 35 consecutive projects nationwide. We trust ImageWorks on every project with one of the most important aspects of our building. We do this because ImageWorks always delivers a high-quality product that we are confident will outlast the product of their competition. The epoxy floors we have in our portfolio that weren't installed by ImageWorks have maintenance issues and the ones installed by ImageWorks do not. ImageWorks backs their craftsmanship with full confidence and they do what they say. Their word is something you can count on every time. Working with ImageWorks is a rewarding experience and one that is not experienced with other painting contractors.
ImageWorks Painting, Inc. did a fantastic job painting the interior of our home. The crew could not have been more respectful of our home and walked us through the entire project before and after. We are very happy with their work and would highly recommend. They were great to work with from the office crew to the painters. Fantastic!
ImageWorks has completed many jobs for us over the last decade. I appreciate their professionalism and quality work. They've offered some creative solutions for our industrial and office portfolio. Their crews are talented, quick and nondisruptive to our tenants.
I can't tell you how impressed I am with this company and the folks working there. Manny Henriquez and Justin Nesselroad were incredibly professional and our commercial building never looked so good. We're in the Pharmaceutical Industry and they treated our staff and guests professionally and extremely courteous. The job was done so well and took little to no time out of my schedule. This is a great company with a great team!!
Our Service Areas Includes:


Proudly Painting Pittsburgh Homes Since 2007
Our Service Areas Includes:
North hills 15237

Alison Park 15101

Bridgeville 15017

Greentree 15220

Peters township 15367

Robinson 15108

Moon 15106

Nevillewood 15142

Warrendale 15086

Emsworth 15202

Hampton 15116

Butler 16001/16003

Fox chapel 15238