Commercial Painting Services in Pittsburgh

Commercial Painting Services in Pittsburgh
ImageWorks Painting is a Full-Service Painting Company, which means we're here to service all your commercial painting and painting-related needs.
ImageWorks Painting provides painting contractor services for your business or commercial property with over 13 years of experience in Pittsburgh, PA. Our quality service offers commercial businesses and properties the visual appeal of a well-maintained and cared for building. Add value to your business with the variety of painting projects ImageWorks can complete for you. With interior and exterior coatings, repaints of existing property, and painting new construction, ImageWorks is available for all your commercial painting needs.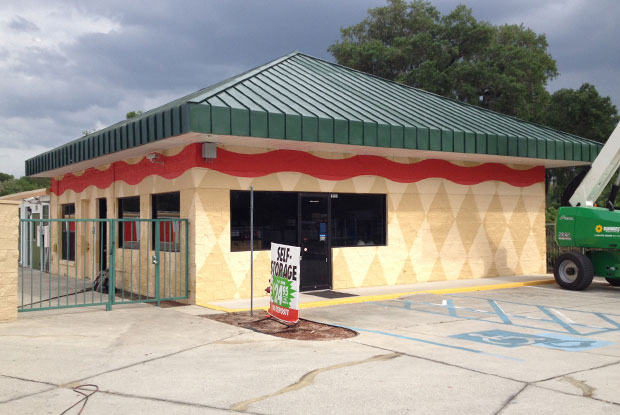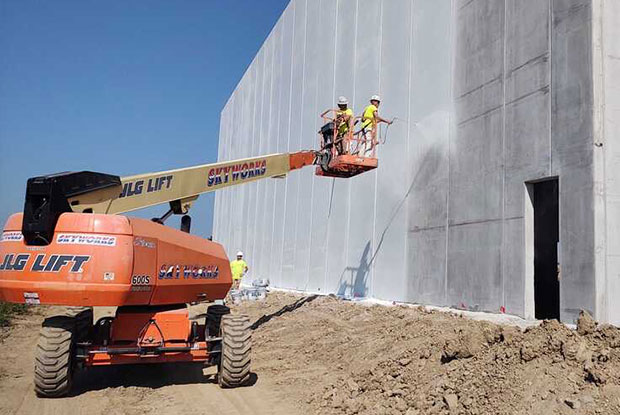 Commercial Interior & Exterior Painting
Whether it's time to completely revitalize your commercial building's look or you simply want to update existing work, ImageWorks Painting offers all the commercial painting services you need. In Pittsburgh, commercial painters are a dime a dozen, but not everyone goes the extra mile for customers like we do. Learn more about what sets ImageWorks Painting apart from the competition by filling out the form and scheduling a free consultation and quote. We can handle new or existing constructions, repaints, and exterior projects of any size, including warehouses, as well as interior projects of any size while working with you to minimize workplace disruptions.
Warehouse Painting Services
Maintaining the interior and exterior of a warehouse requires time, expertise, and tools that most business owners don't have at their disposal. That's why commercial and industrial building owners all throughout Pittsburgh call ImageWorks Painting when they're in need of warehouse painting services. Regardless of whether your warehouse requires a fresh coat of paint, new floor coatings, or a combination of our other warehouse painting services, you can always trust ImageWorks to be professional, stick to budgets, and meet deadlines.
Your business is one of your most important investments and ImageWorks is here to help!
As a building owner or manager, you understand the importance of reliability, professionalism, and consistency. With a wide variety of commercial painting services available, ImageWorks takes your commercial painting project seriously. Our team is equipped to handle new and existing construction projects of any size, and we're very competitive with pricing. All it takes is one job to find out why we're the go-to commercial painting contractors in Pittsburgh. We work to deliver service worthy of our "A+" Rating with the Better Business Bureau. As a reputable member of the full-service painting industry, we provide expert performance to every project we're a part of – including yours!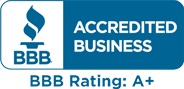 Find out more services offered in Pittsburgh area
Commercial Painting Contractor Services Provided
Interior & Exterior Coatings
Repaints & New Construction
Vinyl Wallcovering Hanging & Removal
Industrial Facilities Maintenance
Property Management
Industrial Floor Coatings
Abrasive Blasting
Tank Coatings
…and more!
I can't tell you how impressed I am with this company and the folks working there. Manny Henriquez and Justin Nesselroad were incredibly professional and our commercial building never looked so good. We're in the Pharmaceutical Industry and they treated our staff and guests professionally and extremely courteous. The job was done so well and took little to no time out of my schedule. This is a great company with a great team!!
ImageWorks Painting has been our exclusive epoxy flooring and painting contractor for 2 years and 35 consecutive projects nationwide. We trust ImageWorks on every project with one of the most important aspects of our building. We do this because ImageWorks always delivers a high-quality product that we are confident will outlast the product of their competition. The epoxy floors we have in our portfolio that weren't installed by ImageWorks have maintenance issues and the ones installed by ImageWorks do not. ImageWorks backs their craftsmanship with full confidence and they do what they say. Their word is something you can count on every time. Working with ImageWorks is a rewarding experience and one that is not experienced with other painting contractors.
Image Works Painting has provided professional and reliable painting services for a number of our commercial projects. Customer support and attention to detail is exceptional. Highly recommended.
ImageWorks has completed many jobs for us over the last decade. I appreciate their professionalism and quality work. They've offered some creative solutions for our industrial and office portfolio. Their crews are talented, quick and nondisruptive to our tenants.
Martik Brothers, Inc. has had the pleasure working with IWP on several larger and smaller projects throughout the last five years. Every experience with their team has been great from the top down. They have quality employees and it shows in the level of professionalism, attention to detail and quality finished product we have received on each project they have worked on with us.
Imageworks Painting has worked on several commercial and industrial projects for me, and always delivers excellent service. Whether it is on commercial warehouse tilt wall texture jobs, office finishes, or resinous flooring applications, their quality is unbeatable. They are experts in what they do, and they always strive for 100% customer satisfaction.