Industrial Painting Services in Pittsburgh, PA

Industrial Painting Services in Pittsburgh, PA
ImageWorks Painting is a full-service painting contractor providing high-quality industrial painting services to the Greater Pittsburgh area and the Western Pennsylvania region as a whole.
When it comes to industrial environments, quality standards can never be too high – even when it comes to painting and coating. It's vital to work with a Pittsburgh painting contractor that understands the demands of industrial environments and their painting requirements. ImageWorks Painting is proud to have one of the best safety programs in the Pittsburgh area, which makes us a match for virtually any industrial client.

Our understanding of industry demands, our strict safety program, and our unyielding commitment to our customers make ImageWorks Painting the industrial painting contract of choice for Western Pennsylvania.

To further support our customers, we offer safety coatings, electrostatic painting, urethane and other specialty coatings, and other industrial painting services. You can trust ImageWorks Painting to complete your industrial painting project with care, quality, and efficiency.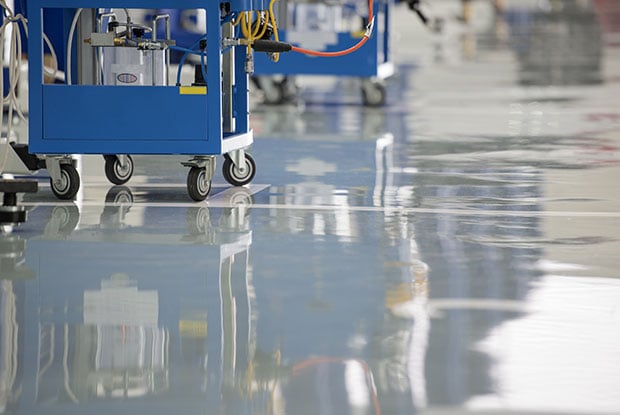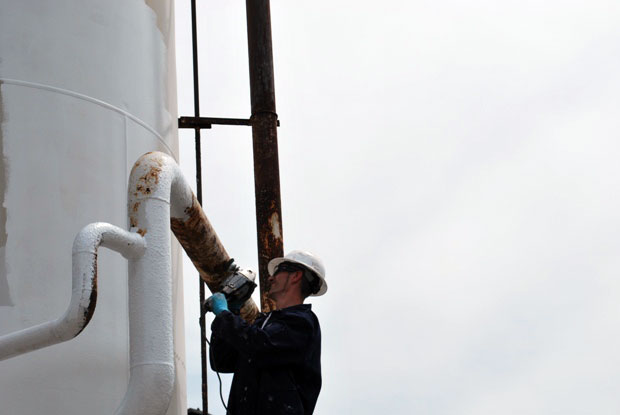 Fill out the form to let ImageWorks Painting know more about your industrial painting needs. As a nine-time winner of the coveted Angi Super Service Award, we're confident you'll be happy with the results.
Reputable, Reliable Pittsburgh Painting Contractors
ImageWorks Painting leverages years of industrial painting experience to provide expert specification and expertise for a variety of applications. We pride ourselves on superior project planning and scheduling, and we never make a commitment we can't keep. You can count on our team to complete your industrial painting project within the agreed upon timeline and to your satisfaction.
We treat every project as an opportunity to build a long-term relationship with the customer, and our team looks forward to being your Pittsburgh painting contractor for years to come.
Safety-Conscious Industrial Painting
Safety must always be top of mind for industrial environments, which is why painting and safety coatings should not be overlooked. Proper facility maintenance, for example, includes ensuring surfaces are painted properly. ImageWorks Painting is familiar with OSHA standards for safety color-coding, so you can trust our team to ensure your facility is in compliance.
ImageWorks Painting also has intimate knowledge of safety coatings, such as epoxy floor coatings, that are ideal for dangerous or high-traffic areas. Our team can recommend the perfect safety coatings for your facilities based on your budget, the function of the area in question, and the required longevity of the floor coating.
Warehouse Painting Services
Maintaining the interior and exterior of a warehouse requires time, expertise, and tools that most business owners don't have at their disposal. That's why commercial and industrial building owners all throughout Pittsburgh call ImageWorks Painting when they're in need of warehouse painting services. Regardless of whether your warehouse requires a fresh coat of paint, new floor coatings, or a combination of our other warehouse painting services, you can always trust ImageWorks to be professional, stick to budgets, and meet deadlines.
Industrial Painting Services Provided
As a full-service Pittsburgh painting contractor, ImageWorks Painting is guaranteed to have the industrial painting services you require for your upcoming project:
Interior and exterior wall coatings

Facilities maintenance

Texture painting

Shutdown services

Safety coatings

Epoxy floor coatings

Tank coatings

Secondary containment coatings

Pipe coatings and color coding

Electrostatic painting

Dryfall applications

Abrasive blasting and steel prep

Other specialty coatings
ImageWorks has completed many jobs for us over the last decade. I appreciate their professionalism and quality work. They've offered some creative solutions for our industrial and office portfolio. Their crews are talented, quick and nondisruptive to our tenants.
ImageWorks Painting Inc., did a fantastic job on the interior painting we just had done. Mark and his crew were great to work with, and the job they did, was exceptional. Would highly recommend them, and would use them again in the future.
Imageworks Painting has worked on several commercial and industrial projects for me, and always delivers excellent service. Whether it is on commercial warehouse tilt wall texture jobs, office finishes, or resinous flooring applications, their quality is unbeatable. They are experts in what they do, and they always strive for 100% customer satisfaction.