Electrostatic Painting
If your upcoming project includes hard-to-reach areas where applying a consistently uniform coating is a near impossibility -- especially in occupied spaces where little-to-no disruption of work schedules is a must -- then we have the solution to your problem.

Electrostatic painting is the perfect choice for any painting project that calls for a durable, evenly-coated, beautiful, and long-lasting factory-like finish.
How Electrostatic Sparing works?
This special application method applies an electrostatic charge to both the coating particles as well as the surface to be coated, drawing the coating to the surface like a magnet, resulting in 360 degrees of surface coverage. A wide variety of durable, high-solids coatings can be used, including urethanes, epoxies, and alkyds.

Not all electrostatic equipment is created equal. ImageWorks Painting utilizes the 'Cadillac' of electrostatic painting equipment, giving you up-to a 99% coating transfer efficiency versus other inferior options. This means virtually no wasted coatings and virtually zero overspray.

ImageWorks Painting performs a wide variety of field application and in-shop electrostatic painting projects in the Greater Pittsburgh, Western Pennsylvania, and Greater Tampa areas:
Lockers

Chain-link and wrought-iron fencing

In-factory equipment

Stair railings

Permanent office filing cabinets

Warehouse racking

Steel and iron furniture

Your item at our facility

And much more
Special applications like electrostatic painting require special knowledge and expertise you won't find just anywhere. Make the right choice and contact ImageWorks Painting. If you need any more convincing, our A+ BBB rating and long list of Angie's List Super Service Awards should do the trick.

If you wish to learn more about electrostatic painting or commercial painting in general, check out these blogs
Contact Us
Schedule your free consultation & quote.
To get started on your project today!
Click on any of the blog titles below to learn more about preparing for your next project

A fresh coat of paint is guaranteed to make your home look better–as long as you know what you're doing. You certainly don't need to be an expert to tackle an interior or...
Read more >

Painting your house is a big deal. It just is…. On average, American homes get painted every seven years. If it's a newer home it's possibly less frequent. For many, it's a...
Read more >

The next time you find yourself browsing the paint department at your local big box store or specialty paint shop you will notice exterior paint can labels that advertise a 20...
Read more >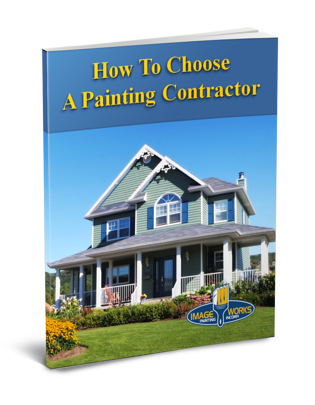 How to Choose a Painting Contractor
In this Interactive Guide You'll Learn:
Where to find the best painting contractors

What questions to ask when you are collecting bids

What steps you should take to protect yourself

How to ensure that your project will turn out great

How to avoid getting ripped-off
Get It Done Right - The First Time
Get Your Guide