Electrostatic Painting

If your upcoming project includes hard-to-reach areas where applying a consistently uniform coating is a near impossibility -- especially in occupied spaces where little-to-no disruption of work schedules is a must -- then this is the solution to your problem.
Electrostatic Painting is your answer for a painting project that calls for a durable, evenly-coated, beautiful, and long-lasting factory-like finish.
This special application method applies an electrostatic charge to both the coating particles as well as the surface to be coated, drawing the coating to the surface like a magnet, resulting in 360 degrees of surface coverage. A wide variety of durable, high-solids coatings can be used, including urethanes, epoxies, and alkyds.
Not all electrostatic equipment is created equal. ImageWorks Painting utilizes the 'Cadillac' of electrostatic painting equipment, giving you up-to a 99% coating transfer efficiency versus other inferior machines -- which means virtually no wasted coatings and virtually zero overspray.
ImageWorks Painting performs a wide variety of field application and in-shop electrostatic painting projects in the Pittsburgh, PA and surrounding areas, including:
Lockers

Chain-Link & Wrought-Iron Fencing

Metal Bridge Structure

In-Factory Equipment

Stair Railing

Permanent Office Filing Cabinets

Warehouse Racking

Steel & Iron Furniture

Your Item At Our Facility

And Much More...
Your property is too important to you to trust your commercial painting project to just anyone. Please browse our site to find out why ImageWorks Painting is an "A+" Rated Better Business Bureau Accredited Business, and has earned the coveted Angie's List Super Service Award multiple times.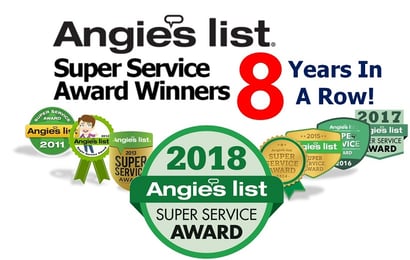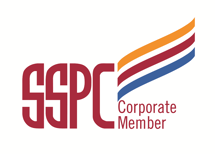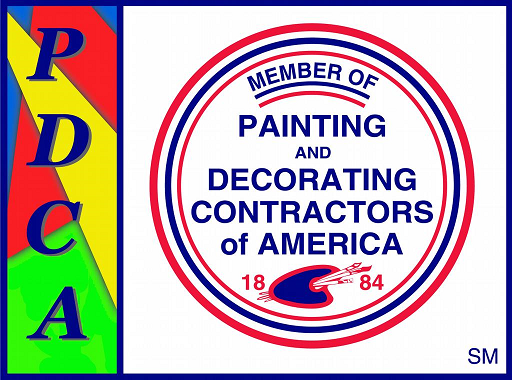 Click on any of the blog titles below to learn more about preparing for your commercial painting project
Or, to see some electrostatic jobsite photos...
CLICK ON THE THUMBNAILS BELOW TO VIEW THE LARGER IMAGE
Proudly Serving The Greater Pittsburgh & Western Pennsylvania Areas - Including:
Adamsburg, PA

Allegheny, PA

Allison Park, Hampton Township, PA

Ambridge, PA

Ardara, PA

Baden, PA

Bairdford, West Deer, PA

Bakerstown, PA

Bethel Park, PA

Brackenridge, PA

Braddock, PA

Bradford Woods, PA

Bridgeville, PA

Buena Vista, PA

Bunola, PA

Canonsburg, PA

Carnegie, PA

Cecil, Cecil-Bishop, PA

Cheswick, PA

Clairton, PA

Claridge, PA

Coraopolis, PA

Coulter, South Versailles, PA

Cranberry Township, Cranberry, PA

Creighton, PA

Cuddy, South Fayette, PA

Curtisville, PA

Dravosburg, PA

Duquesne, PA

East McKeesport, PA

East Pittsburgh, PA

Elizabeth, PA

Elrama, PA

Export, PA

Finleyville, PA

Freedom, PA

Gastonville, PA

Gibsonia, PA

Glassport, PA

Glenshaw, Shaler Twp, PA

Greenock, PA

Harrison City, PA

Harwick, PA

Hendersonville, PA

Herminie, PA

Homestead, PA

Hutchinson, PA

Imperial, Imperial-Enlow, PA

Indianola, PA

Ingomar, PA

Irwin, PA

Larimer, PA

Lawrence, PA

Leechburg, PA

Leetsdale, PA

Lowber, PA

Manor, PA

Mars, PA

McDonald, PA

McKees Rocks, PA

McKeesport, PA

Midway, PA

Monroeville, PA

Morgan, PA

Murrysville, PA

Muse, PA

Natrona Heights, Harrison Twp, PA

New Eagle, PA

New Kensington, PA

New Hills, PA

North Versailles, PA

Oakdale, PA

Oakmont, PA

Penn, PA

Pitcairn, PA

Pittsburgh, PA

Presto, PA

Rillton, PA

Rural Ridge, PA

Russellton, PA

Sarver, PA

Saxonburg, PA

Sewickley, PA

South Heights, PA

South Hills, PA

South Park, South Park Twp, PA

Southview, Mt Pleasant, PA

Springdale, PA

Sturgeon, PA

Sutersville, PA

Tarentum, PA

Trafford, PA

Turtle Creek, PA

Valencia, PA

Venetia, PA

Verona, PA

Warrendale, PA

Wendel, PA

West Elizabeth, PA

West Mifflin, PA

Westmoreland City, PA

Wexford, PA

Wildwood, PA

Wilmerding, PA

Zelienople, PA