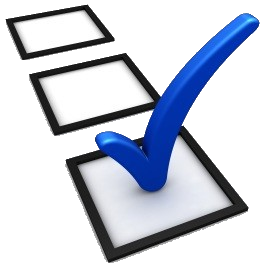 If you're a DIY'er at heart, like myself, it can be hard shifting your mindset when you realize that you need to hire a contractor to complete your painting project. Where do you begin finding contractors? How do you choose one? What responsibility do you have to prepare for the job, and what falls on the shoulders of the painters?
Hiring a painter doesn't have to be an overwhelming experience, but don't expect to be able to snap your fingers then just sit back and watch everything perfectly unfold all by itself. In reality, the more actively involved you are in the process -- at least to a certain extent -- the easier you can make life on yourself and your workers.
Why Hire A Pro?
It's never my goal to discourage homeowners from painting their own homes. We devote the majority of our blog articles to helping homeowners do just that, but there are times when it makes sense to hire a professional painting service.
Lack of Time - We're all busy, and as much as we might like to save some money, or impress the neighbors with our brush skills, it could easily take us several weekends in a row to knock out a painting project that a skilled crew could complete in a couple of days. How much is your free time worth?
Lack of Skill - Many TV shows and big box home improvement stores would have you believe that with the right tools and materials you can do just as good of a job as an experienced craftsman or craftswoman. And while that helps them to increase advertising revenue and sell you more stuff, it often doesn't help you end up with the level of quality in the final product that you might be expecting. A person who devotes their life to the pursuit of their craft will -- assuming you choose the right one -- leave you with a work of art that a weekend warrior just cannot duplicate.
Lack of Desire - I think this one is self-explanatory. Some of us just have better things to do...period.
Finding Contractors
There are many good sources of information that you can utilize to help you find licensed, reputable painting companies in your area.
Friends & Family Referrals
Homeowners' Association Clubhouse Referrals
Homeowners' Association Magazines
Local Home & Garden Shows
... to name a few
How To Choose A Painting Contractor
Ok, so what do you do once you've found a painting company?
Well hopefully you've found more than one. We always recommend that you get at least 2-3 estimates before you make your decision.
Before you start calling and setting up appointments to get the estimates, do a little research on these companies to make sure they're reputable and they have a history of doing quality work. Look for things like their BBB Rating, what kind of reviews they have on Google, and if they have good reviews on Angie's List as well.
Interview Your Finds
That's right...you should be interviewing your prospective painting contractors before you decide to hire them. Remember, these companies are competing for your business and it's ok to do some probing. If they're not interesting in taking the time to answer your questions, don't give them the privilege of doing your job. And don't be afraid to ask for referrals.
For a complete list of questions to ask you can download our How To Choose A Painting Contractor guide.
Use A Contract
One of the best ways to avoid getting taken to the cleaners when working with a contractor is to use a job contract which includes a detailed scope of work that outlines exactly what work will be performed.
*TIP* If you're getting multiple bids for the main purpose of finding the cheapest contractor to complete your painting project, you're probably going to get exactly what you pay for. The competitive bidding process exists to help you find the best fit for your project (quality of work, warranty, turn-around time, good communication, etc.) not just the cheapest bid.
Quality painting services can and should come at a reasonable price, but fly-by-night painters are everywhere and they'll try to entice you with a lowball number. Don't fall for it. ALL PAINT JOBS ARE NOT CREATED EQUAL! Don't be the low-price-shopper who gets what they pay for and then wonders why. You're better off to do it yourself then to help support illegitimate contractors by giving them business.
Getting Ready To Paint
Picking Your Colors
Choosing colors can be confusing and time-consuming; and it's not uncommon for it to hold up the start of a job. Fortunately there are a ton of color help resources to make things a lot simpler -- from apps to virtual painting software to color consultants. Don't be afraid to utilize them.
Preparing The Workspace
If you're an able-bodied homeowner who happens to have a lot of furnishings in an interior workspace that needs to be cleared, you may be able to save yourself some money by removing items from the rooms to be painted before the workers arrive.
Don't Create An Obstacle
The day the painters begin, ask them if there's anything they might need from you, then give them plenty of space to do their job. Being a homeowner myself, I can understand having questions about the process, and I can also understand being curious about the goings-on that might look unusual to me. But if you've done your homework on this company you have to trust that they know what they're doing. Unless there is an urgent need to interrupt them, just let them do what they do best and keep a list of any questions you might have to address with them at the beginning or the end of the work day.
Think About The Next Person
If you benefited from review sites that helped you determine the legitimacy of your prospective contractors, pay it forward. Good people find good companies to work for them because of honest online reviews. It benefits the next homeowner, as well as the contractor.
With that said, there are also folks out there who use review sites to vent frustrations toward their contractor that should be attempted to be handled directly first. Even the best of companies and painters make mistakes, so talk to them about your concerns and give them the opportunity to make it right before you damage their reputation by using negative online reviews as leverage or retaliation.
Download our free Painting Project Checklist below for a step-by-step guide to making your next painting project go as smoothly as possible. If you're located in the greater Tampa, Florida area and are looking for a painting contractor, give us a call at 813-570-8800 or visit our Contact Us page for a no-obligation quote.
Photo by: Alan Dean / CC BY 2.0
Leave Us a Comment
Contact the Pros
Ready to get started with your next painting project but unsure if it is in your budget? Reach out to the expert painting team at ImageWorks Painting to schedule a free consultation today. Give us a call at 813-570-8800 (Tampa) or 724-898-2446 (Pittsburgh), or request a visit online.