Pricing Projects with the Pros: How do painters price their estimates?
Shari
Tue, Sep 01, 2020 @ 10:27 AM
There is nothing like excessive time at home from a global pandemic to get us taking a closer look at the condition of our homes and businesses. Peeling paint on shutters and drab, outdated color schemes in main living areas are hard to ignore when you are spending more time looking at them. Businesses excited to reopen their doors to customers after months-long closures may want a fresh coat of paint to celebrate the occasion.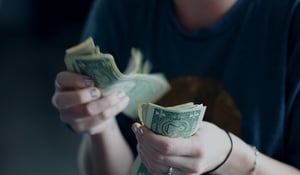 Whether looking for residential or commercial painting services, there are many reasons why property owners should leave the painting to professionals. Experienced painters have the proper tools, knowledge, and experience to get the best finish, whether painting interior walls or exterior trim. When proper surface preparation is done, the correct application tools are used, and the right primers and paints are applied, a homeowner can expect significantly longer service life from their paint job. Best of all, it saves home and business owners the hassle of doing the work themselves.
Knowing why its advantageous to hire a professional painter is not always adequate motivation on its own. Most people do not hire contractors often, and while their first priority should always be choosing a highly reputable company that they can trust, cost is generally a concern that cannot be overlooked. That is why when it comes to hiring professional painters, one of the first questions our clients have is about pricing. At ImageWorks Painting, there are a few things that set us apart from the competition and help shape our unique pricing model.
Free In-person assessments
We go the extra mile when it comes to pricing your project. Some companies simply view your home or business on Google Earth during the estimation process. They look at the total square feet and general appearance and give you a quote. ImageWorks Painting does not take unfair shortcuts in our pricing that often lead to overcharging, or worse yet to battles over unnecessary change orders.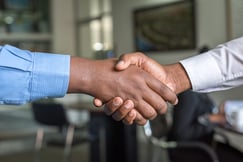 All requests for service and project quotes are handled the same way…Our dedicated customer service representatives assign a skilled estimator, who comes to your home to assess your home's specific needs and then writes a detailed proposal showing our full scope of work with project details and pricing. This allows owners to determine exactly what they would like to have painted. For example, they can include or exclude crown moulding, ceilings, doors, closets, or other areas that don't need repainted to suit exactly their needs. In-person estimates allow us to see the current condition of your home as well as prepare for the specific type of preparation it will need to give you a great paint job that lasts. Preparation is 80% of painting, and if a contractor hasn't put their eyes on the project you may be in for a large change order once the job begins. (A change order is anything that changes in the type of work being done or price that it's being completed at. It could be as simple as the painter saying "well, if you want 2 coats, I need to buy more paint, even though you know the agreement was already for 2 coats.)
Socially-distant options are available on request.
Fair & consistent pricing
Have you ever had the feeling that a contractor is giving you an estimate based off of what they feel you can pay? We will never base the cost of your job on your neighborhood or home value. Our proprietary software uses the square footage method described below to fairly price each and every job. Location is not a consideration. Our clients can be assured they will pay exactly the same price for their job as anyone else having a similar amount of painting done. Each square foot of siding, linear foot of trim, soffit, facia…every window and door has a price that is exactly the same as every other square and linear foot of the same items on another house. This method is extremely consistent and ensures fair pricing to all customers. Once your consultation and your home's examination are complete our estimators take physical measurements of the areas you've decided to have painted. We record square footage of walls, linear footage of any trim work, and we calculate the amount of time needed to move furniture and to prep the areas for painting, then we prepare our estimate based on this information. We add in any special caulking, priming, or even repair work that may be needed and apply any coupons that you may have (check out our coupon page for current deals). We then provide you the detailed, written estimate with a final price. Many painters get into a project and find out they underbid a job and will come to you asking for more money. If you decline, they may leave in the middle of the job never to return. Even worse, when they realize they are losing money they have no choice but to cut every corner, and to give a bad, cheap paint job as their only means to cut their losses.
When you get a price from ImageWorks Painting, we stand behind our pricing unless YOU change the work to be performed.
It is not uncommon for our estimators to have just as many – if not more – questions for prospective clients during the on-site visit as the customer has for them. Getting a complete picture of the task at hand helps us to achieve your overall goal. We are happy to answer any of your additional pricing questions during a free consultation.
Contact the Pros
Ready to get started with your next painting project but unsure if it is in your budget? Reach out to the expert painting team at ImageWorks Painting to schedule a free consultation today. Give us a call at 813-570-8800 (Tampa) or 724-898-2446 (Pittsburgh), or request a visit online.
Leave Us a Comment
Contact the Pros
Ready to get started with your next painting project but unsure if it is in your budget? Reach out to the expert painting team at ImageWorks Painting to schedule a free consultation today. Give us a call at 813-570-8800 (Tampa) or 724-898-2446 (Pittsburgh), or request a visit online.