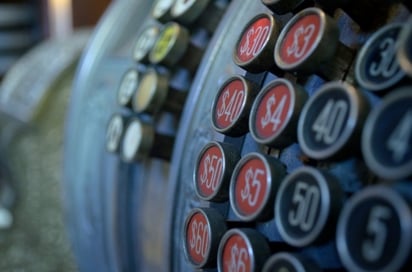 How much do house painters charge ? It sounds like a very simple question so it should be easy to answer, but it isn't.
There's such a misunderstanding about the amount of information and expertise needed to prepare an accurate house painting quote that we actually get calls at our offices occasionally where folks are asking for estimates over the phone, and some of them hang-up frustrated when we're unable to accommodate them.
I expect that since many people feel that an estimator should be able to fire-off a bid price in under 2 minutes it would be easier to just get it done on the phone rather than having someone come out to their home trying to "sell" them.
But any painting company worth their salt would never make a habit of giving quotes sight unseen, and you as a homeowner shouldn't trust a company that does this as a common business practice because it's not accurate. If you enter into an agreement with a painter who gives you an estimate without actually looking at your home you shouldn't be surprised when the price changes during the project once they realize they've underbid the job.
This is not even taking into consideration the amount of illegitimate painters who are all-to-happy to pull the old 'bait and switch' by giving out lowball quotes to get their foot in your door, knowing full well that they're going to have to charge more to make any money. They're counting on the fact that most homeowners will simply cough up the extra cash rather than having to go through the headache of kicking them off the job to hire someone else.
My rant on shady business practices aside, the goal of this week's blog post is to take some of the mystery out of how legitimate painters come up with their painting estimates, why there can be wide variations in prices, and how you should choose the right one.
How Do I Get An Accurate Bid?
Quality painting companies go through a painstaking process to refine their bidding practices, and they're constantly making adjustments to ensure the accuracy of their job quotes. Their project estimators are highly trained to identify all of the things that can affect the cost of a project one way or the other, and many companies even work with outside vendors to develop custom software programs to help reduce human error and guarantee pricing consistency from one job to the next.
The best way to begin the search for accurate bids is to start with good companies to give you the bids. The longer they've been around and the better their reputation, the better the chances they're doing things the right way...but don't trust just one. We always recommend that you get 2-3 estimates from different companies for comparison purposes.
The Better Business Bureau, Angie's List, Google, and Yelp are all good places to start your search.
How Do They Arrive At Their Bid Price?
We already discussed how painters should never bid a job, but there are a number of ways that painting companies use to create the proposal that they hand to their customers. Lets look at them, talk about the pros and cons of each one, and tell you why it matters to you as a customer.
Market Pricing
This method is based almost solely on what the painter's competition is charging. With market pricing, painters will use their friends'/family's homes to setup bogus estimates for their competitors so they can find out what is the "going rate" for painting services in their area.
Pros
Customer gets a quicker estimate (maybe even over the phone)
Cons
Laziest way to bid a job (should give you a good indication of how much effort will be put into the job)
Quotes are based on no real information with little chance of an accurate bid
Highest probability that a painter will underbid the job and either walk-off or hit you with a change order for more money
Floor Square Footage Pricing
This method uses the home's floor square footage to determine the price. The painter will typically use a price-per-square-foot that they've either developed or been given by fellow painter. They simply multiply the home's floor square footage by their price-per-square-foot figure to come up with the bid price.
This method is somewhat commonly used, and while at-first it may sound legitimate it is not comprehensive enough to produce an accurate bid.
Pros
Customer gets a quicker estimate (maybe even over the phone)
Possibly more accurate than the Market Pricing method
Cons
Doesn't take into account the area of the actual surfaces to be painted
Doesn't take into account the degree of difficulty that will affect the time needed to complete the project (height of the house/walls; number of colors; amount of obstacles to work around; amount of windows, doors, and trim to be painted; etc.)
Labor Pricing
With this method the estimator looks at the project and estimates how many man-hours or man-days of labor it will take to complete the project. Already knowing their labor cost per man-hour or man-day, they simply multiply the amount of hours/days by their labor cost figure. Then they will add their materials cost and profit margin on top of this total to come up with their bid price.
This is also a pretty common method used, but it requires an experienced estimator to produce consistently accurate proposals.
Pros
Customer gets a quicker estimate
Usually more accurate than the other two methods as long as the estimator is experienced enough to know how many man-hours/man-days it will take to complete the project
Cons
When used by an inexperienced estimator, this method leaves a lot of room for human error
When a job has a higher degree of difficulty, it can be challenging to accurately figure man-hours/man-days using this method
Unit Pricing
This method is similar to the Floor Square Footage Pricing but rather than using the square footage of the floor plan of the home, it uses the actual square footage of the surfaces to be painted, the linear footage of the trim moldings, and the number of pieces of the doors and windows to calculate labor costs using production rates and material costs.
Of all of the methods discussed, this is by far the most accurate. Most painting companies who use an estimating software to produce their estimates utilize this type of pricing method.
The better estimating software programs take it one step further and use Developed Area Pricing which takes into account things like degree of difficulty of jobs which can affect the price, special equipment needed, condition of the existing surfaces to be painted, PDCA Industry Standards for quality work, etc.
Pros
Most accurate & consistent pricing
Cons
Proposals can take longer to generate so you may not get your bid on-the-spot
Why Should I Care?
All of this probably sounds like a bunch of technical, industry-specific jargon that the average homeowner couldn't care less about. So why do I spend the time explaining it in detail, and why should you as a homeowner care?
Because it's the most thorough way that I can answer one of the biggest complaints that I hear from homeowners -- why is there such a big difference in price from one painting company to the other? And while the simple answer is that there are plenty of painters out there that are just painting for beer money and they don't have to worry about the high overhead costs that a reputable company does, it doesn't really explain the inner workings of what goes into creating consistent and accurate proposals.
If you're the type of homeowner that sees all painters as the same, and an acceptable paint job as something that anyone who owns a paint brush can achieve...then this article probably weighs little with you. But if you're someone who appreciates quality work, then it's important that you understand what it takes to get it; and consistently accurate bids are where it all begins.
Without consistent and accurate bid pricing, a painting company cannot land enough jobs to grow their business, establish a reputation for quality work, and stay in business long enough to stand behind your warranty. Last but not least, any painting company who goes through all of the extra effort required to provide their customers with comprehensive and accurate job proposals is demonstrating a commitment to excellence in their field, and that kind of commitment often translates into a higher quality of work for you, the homeowner.
So How Much Do House Painters Charge?
Long story short...it depends on your house. I understand that people want to know averages so they can set a budget before they hire a painting contractor, but averages are skewed by illegitimate painters, and because prices vary significantly from one area of the country to the next -- depending on the available labor pool.
The best way to set a budget is the get at least 2-3 proposals from highly reputable companies, so that way you'll have an accurate average that is specific to the area where you live and the quality of work that you demand.
Hopefully, with the knowledge from this article you can be armed with the industry language to communicate with your potential contractors to understand whether their bid is based on facts or fiction.
If you live in the Greater Tampa, Fl area and would like some assistance with your house painting project please give us a call at (813) 570-8800, visit our Contact Us page, or click on the button below to request your free, no-obligation consultation and quote.
Leave Us a Comment
Contact the Pros
Ready to get started with your next painting project but unsure if it is in your budget? Reach out to the expert painting team at ImageWorks Painting to schedule a free consultation today. Give us a call at 813-570-8800 (Tampa) or 724-898-2446 (Pittsburgh), or request a visit online.